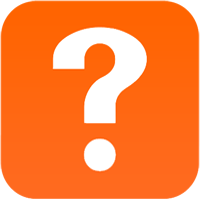 FREQUENTLY ASKED QUESTIONS
Quick Contact. Ask Any Question

0033(0) 651 813 044
0033(0) 153 147 221
Q: Do you pick us up at our hotel?
Yes we do. We offer hotel pickup. Generally speaking, We pick up From any place in France. If your Pick up Within 24 hours You can freely Contact us. We appreciate to offer Pick up Any time on the clock.
Q: Where do we meet the tour shuttle? Where does the tour start?
Most Of Trips Start at the front of the France Air ports. But You can decide where you want to Start.
Q: City Tour Question - - Why 4-Hours?
We want you to get out of the shuttle as much as possible and make various stops throughout the city to walk around and take pictures. We also want to give you time for lunch or Dinner. If you Request We can Change Time as you want.
Q: Does the Paris City Tours stop at every landmark on your itinerary? Do we get out of the shuttle at every attraction?
Yes. Our itinerary is separated into two lists. The top part of the list are all of the landmarks we will be stopping at and getting out of the shuttle to provide you with a historical narrative of each. The bottom part of the itinerary list are things you will see from the shuttle.
Q: How much time do you spend at each attraction?
As you can expect, some landmarks are more time-consuming than others, such as lunch or shopping. With this in mind, there is no set time for each attraction. Our Tour Guides are trained to watch how the tour group progresses at each landmark and adjust the tour accordingly. Keep in mind, we still have a lot of sightseeing to do in 4 hours, so we do like to keep the tour moving.
Q: Do we need to pay for the ferry cruise?
Yes, it's not included in the price. Any snacks or drinks you buy on the ferry are not included.
Q: City Tour: Is lunch in Sausalito included in the tour price?
A: Lunch is not included in the tour price, but there are many good places to eat there, in a variety of price ranges. Your Tour Guide will make suggestions.
Q: Do you mail me tickets?
No. We employ an easy-to-use ticketless reservation system. Your name is your tour ticket. Thus, there is no reason to deal with the hassles of tickets and mail.
Q: What are the differences between your Premium City Tour and the 9 Hour Main Attractions Tour?
The 9 Hour Main Attractions Tour *is* the Premium City Tour, but then we keep on going showing you more great stuff. This time we take more of a local insiders approach to Paris and show you the attractions that locals love best. We don't mean to take anything away from the eiffel tower, but we think we got some really cool stuff to show you that doesn't make the front cover of most magazines.
Q: Do you offer private sightseeing tours of Paris?
Yes we do. We have an array of private sightseeing tours of Paris including shuttle, car, and 12 passenger luxury shuttle. We can also offer walking tours With our private tours you can choose your own tour itinerary and tour times. It also comes with hotel pick-up and drop-off. Click here to learn more: Paris City Tour.
Q: What's the difference between a Daily Tour and a Private Tour?
Our daily tours are for mixed groups and single riders that do not know one another. Our private tours only have your group in the tour. You can book either a private shuttle, car or walking tour. All of our Daily Tours use shuttles that hold 35-40 guests.
Q: How do I book my Paris Shuttle Tour?
Online Booking at Here
Q: What type of vehicles does Paris City Tours operate?
We normally use our Mercedes Benz Viano, Volkswagen passenger shuttles and BMW High Luxury car for our tours. They offer large windows and plenty of space with reclining seats. Depending on demand and/or our service schedule, we reserve the right to substitute vehicles.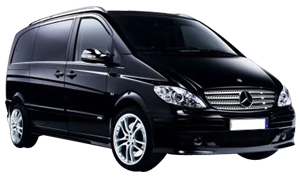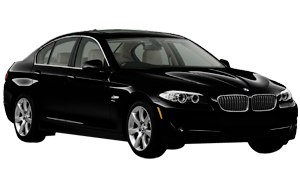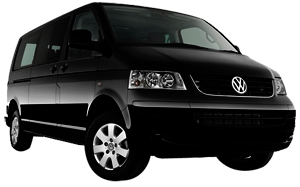 Q: Can I bring my baby stroller on board?
Yes, But We choose to have smaller shuttles because they make for better tours, so there is no much place for a stroller. However, since all children are required to have a seat (even infants) we can offer a seat for your infant and put the stroller in that seat and your infant in your lap.
Q: Can I bring my wheel chair on board? How about luggage?
Yes, by request with notice of your tour date, we can make sure a wheel chair accessible shuttle is avaiable to you. If you have a smaller, foldable wheelchair, please notify us so we can give you a free seat next to you to store it. We would be happy to do so.
Q: City Tour: What additional expenses should we expect?
You should plan on paying for Shopping, Visiting Places Tickets, lunch and Dinner.
Q: Are tips included?
No. Your Driver and Tour Guide are service personnel similar to waiters in restaurants. If you received good service, your driver and Tour Guide will greatly appreciate any gratuities you give them. Tips are not necessary.
Q: What is your refund policy?
Please see our term and conditions for the actual refund policy.